---
EMMENE-MOI
COME AWAY WITH ME
Anne-Noëlle Gaessler
France, 2011
documentary

Four girls move into a bungalow in the Emmaus community in Strasbourg. They came all the way from Europe or Asia, to share the Companions' daily life and work for a few weeks.
The film tells the joyful, sometimes painful encounter between a youth full of hope and men who reconcile themselves with their life. Little by little, friendships are being formed…

---
LES ECLAIREURS
THE SHINING STARS
Simone Fluhr and Daniel Coche
France, 2011
documentary

In a yellow house, situated at the heart of Strasbourg, people come from all over the world with a glimmer of hope to find refuge from the persecutions, which have forced them into exile.
Unbeknown to them, another kind of violation will be added to the violent scars of their past: one that we make them endure, here, with us.
This film questions the state of a society, our own, at the height of a reversal in meaning: violating those who have already been subject to so much violence, criminalizing those who seek our security and protection.
It also shows the daily struggles of citizens who are, more or less, helplessly witness to their despair.

---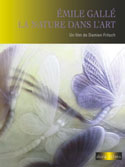 EMILE GALLE, LA NATURE DANS L'ART
EMILE GALLE, NATURE IN ART
Damien Fritsch
France, 2005
documentary

The work of Emile Gallé (1846-1904) is one of the essential references in Art Nouveau. The master of the "Ecole de Nancy" was a glassmaker, a furniture designer, a ceramist, but also a committed humanist and a well-known botanist who has left an important scientific work.
Gallé studied and sketched Lorraine's flora with meticulous care. He found inspiration in the shapes, curves and details of some flowers, but also some insects to create vases and furniture. His inspiration also came from Japanese painting and more particularly from Hokusaï, whom he considers to be a progressive painter of decorative art. Gallé leaves a sensitive and committed work, which 100 years after his death still is very alive and existing.

---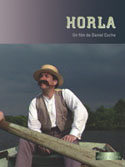 HORLA
Daniel Coche
France, 1989
fiction

A man in the countryside, accompanied by his valet and his linen maid. Mister is ill, Mister travels, Mister is scared. Nothing can be done. Mister tries to stimulate himself, to react, but his will seems to collide with the strength of madness. The delirium begins.
It's the life of a man racked by anguish and fear of others. The film is a cruel tale and describes a lonely man obsessed by death, suicide and madness.

---
RÊVE GÉNÉRAL
Julia Laurenceau
France, 2008
documentary

Dreams, anxiety, anger ... Camille, Julien, Julia meet together during the student's strike against french governement in 2006, in Strasbourg.
They demonstrate against the precariousness. Nowadays they are wondering about how to be inserted in the society and how they can change it. A film made with knots, doubts, families stories, speaking between hope for a new world and everyday life.

---
A CŒUR OUVERT
Daniel Coche, Simone Fluhr
France, 2008
documentary

Several times each year, they find themselves 13.000 Km from home in a hospital in Laos. They come from Luxemburg, from Strasbourg, from Freiburg : they are surgeons, pediatricians, nurses, anaesthetists…. They operate on children suffering from heart malformations and they train a laotian medical team so it can become autonomous. Total immersion in Mahosot Hospital in Vientiane.

---
ANISSOROMA, MES AMIS
Christian von der Heyden
France, 2007
documentary

In 1978, I travelled for the first time in West Africa. More than 25 years later, I'm back there looking for Dade, this wise man living at the end of Sahel. He welcome me as a son. He asks me to find his son lost in Paris… This film is a story inside an African family and in 2 worlds : one in Africa with its traditions and hopes, the other one in Europe with its dreams and disappointments.

---
L'ATTENTE
Damien Fritsch
France, 2007
documentary

"When my wife announced me that she was pregnant, I took a camera and shot during nine months to conjure up the fear inside me.
I didn't know what to do and what to shoot, so I went to visit men already fathers and I made a diary film about the way of paternal filiation."

---
UNE SAISON SANS FAIM
Daniel Coche
France, 2005
documentary

Twenty years after the historic call by Coluche on the broadcast "Europe 1", the "restaurants of heart" still exist and became a true charitable institution. Shot in strasbourg, during winter, the film meet benevolent people who help as poor people who receive goods to survive.
What is the relation between them ? What is connecting us to them ? That are the questions explored by the filmmaker.

---
LES ENRACINES
DEEP ROOTED
Damien Fritsch
France 2005
documentary

Yvette, Léon and the others are between 70 and 80 years old. Each of them is living in the same house for years, in the countryside where they are born. They are peasants, and they had a hard work life in the fields. They are, now, at the border of the modern daylife, they are retired and got small pensions. To look at these deep-rooted persons is a way to reconsider our present time.

---